Pro Vice Chancellor's Message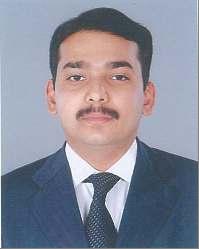 Hon'ble Dr. Vishwajit Kadam
B.E. (Comp.), M.B.A, Ph.D.
Pro Vice Chancellor, Bharati Vidyapeeth, Pune
Dear Students
Bharati Vidyapeeth, the parent organization of this College was established by Dr. Patangrao Kadam in 1964 with its motto, "Social Transformation through Dynamic Education". The Founder of Bharati Vidyapeeth had then realized that education could play a crucial role in bringing about intellectual awakening of the people and also their all sided development.
Although it had a very humble beginning, Bharati Vidyapeeth has now grown into one of the largest and well reputed educational organizations in the country. There are now 190 educational units which cater to the needs of students right from Pre-Primary stage to the Doctoral stage under the umbrella of Bharati Vidyapeeth. Bharati Vidyapeeth is an institution with its own ideological commitments. One of its objectives is to make education of a good quality available to the students according to their preferences at affordable costs. Therefore, it has established educational institution of various kinds.
Among them there are 73 schools working at different levels, besides 67 Colleges of higher education. They include Colleges of Medicine, Dentistry, Ayurved, Pharmacy, Environment, Law, Engineering, Architecture, Hotel Management, Biotechnology, Information and Communication Technologies, Geo-informatics and the like. Bharati Vidyapeeth is one of very few educational Institutions imparting educations in almost all the conventional as well as emerging disciplines.
All the schools and colleges of Bharati Vidyapeeth are known for their academic excellence. It has been a constant endeavour of Bharati Vidyapeeth to contribute its share to the all sided development of society through the medium of education. Through its Institutions, Bharati Vidyapeeth has made continuously updated education available to the students in a carefully created environment conducive for academic pursuits. The Institutions of Bharati Vidyapeeth are located in seventeen campuses, one each in New Delhi, Kadegaon, Karad, Palus and Solapur, two each at Navi Mumbai and Kolhapur, four each in Sangli and Pune and one in Dubai. All the Institutions of Bharati Vidyapeeth right from the Pre-Primary Schools to the Colleges of professional education are housed in spacious well designed buildings and their libraries and laboratories are continuously updated. Our constant efforts are in the direction to bring out the potential of each student and to equip him with knowledge and skills professionally required.
I extend my best wishes to all of you at the beginning of your professional education.