Achievements
National Level 2 Days Workshop 15-16 January 2016
Title of workshop: "Perspective on Solid Waste management in The Context of Smart City Mission"
A 2-day National workshop was organized by the Department of Civil Engineering, College of Engineering, Lavale, Pune during 15-16 January, 2016 on the college campus. Major objectives of the workshop were,
To understand the concept and challenges of Smart City
To outline a replicable model for SWM for Indian cities to qualify for the Smart City status
To understand the role of different stakeholders for efficient, sustainable SWM in Smart Cities
For this National Workshop, eminent speakers representing different stakeholder groups expressed their views on varied aspects of the Solid Waste Management. From Government agencies Dr. Rakesh Kapoor (Additional Secretary, Govt. of Himachal Pradesh), Dr. Ketaki Ghatge (Nodal Officer, Swachh Bharat Mission, Pune Municipal Corporation) and Dr. A K Sahu (President, NSWAI) were present. Industrial representation was done by Captain Purvesh Gada (Associate Director, PriceWaterhouseCoopers), Mr. Saurabh Shah (Vice President, Excel Industries Ltd.), Lt. Col. Suresh Rege (Retd.) (Executive Director, Mailhem Ikos Environment Pvt. Ltd.) and Dr. Medha Tadpatrikar (Director, Rudra Environmental Solution), while NGO sector was represented by Mr. Harshad Barde (Legal Consultant of Kagad Kach Patra Kashtakari Panchayat and SWaCH) and Mr. Manohar Chaudhary (Janwani). Dr. Ashok More (HoD, PVPIT) and Dr. Harshvardhan Modak (Expert on SWM and free-lance consultant) were among other invited speakers.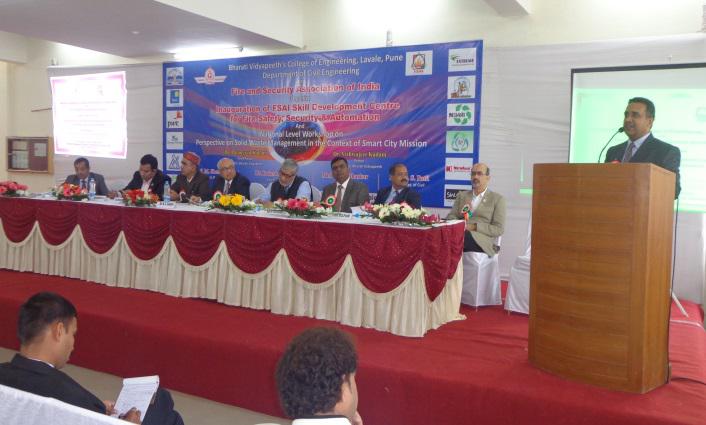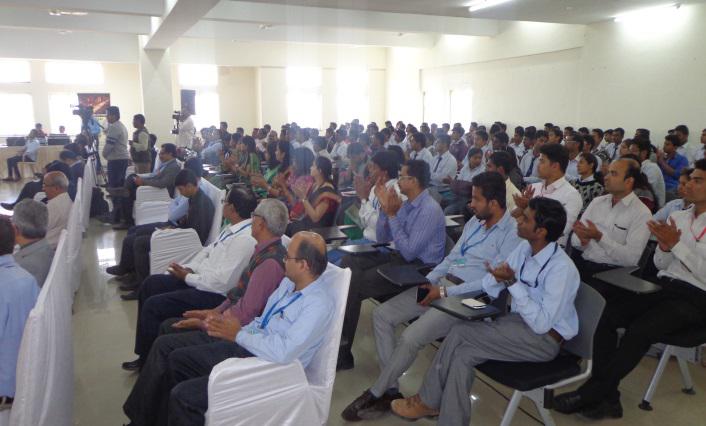 Department and Industry Interaction
Record of Placement

S.No.
Name of the Student
Name of the Industry
Year of Placement
1
Nikhil Kadam
Shri Krishna Kartar Enterprises
2016
2
Sangharsh Boldhane
Shri Krishna Kartar Enterprises
2016
3
Maloji Jadhav
Shri Krishna Kartar Enterprises
2016
4
Yogesh Wafelkar
Shri Krishna Kartar Enterprises
2016
5
Swapnil Shinde
Shri Krishna Kartar Enterprises
2016
6
Rohit Navlakha
Shri Krishna Kartar Enterprises
2016
7
Onkar Satav
Shri Krishna Kartar Enterprises
2016
8
Vishwesh Mahajan
Shri Krishna Kartar Enterprises
2016
9
Sagar Dokh
Shri Krishna Kartar Enterprises
2016
10
Faheem Kazi
Shree Khodiyar Engineers (I) Pvt. Ltd.
2016
Record of Internship
S.No.
Name of the Student
Name of the Industry
Month & Year of Internship
1
Shubham Shukla
LnTECC
Jun-14
2
Onkar Satav
LnTECC
Jun-14
3
Yogesh Wafelkar
LnTECC
Jun-14
4
Kiran Bhokre
PSPL
Jun-14
5
Nikhil Deshmukh
PSPL
Jun-14
6
Sukhdev Rathod
PSPL
Jun-14
7
Vishal Desai
PSPL
Jun-14
8
Bhavik Bhimani
PSPL
Jun-14
9
Sagar Dokh
PSPL
Jun-14
10
Bhuvaneshwari Nandal
BVIEER
Jun-14
11
Aditi Atkar
BVIEER
Jun-14
12
Sonali Londhe
BVIEER
Jun-14
13
Faheem Kazi
Shree Khodiyar Engineers (I) Pvt. Ltd.
Jun-14
14
Nikhil Kadam
Shree Khodiyar Engineers (I) Pvt. Ltd.
Jun-14
15
Mitesh Kengar
Shree Khodiyar Engineers (I) Pvt. Ltd.
Jun-14
16
Prathviraj Sapate
Om Developers
Jun-14
17
Sultan Hawaldar
Om Developers/td>
Jun-14
18
Ashish Patrakar
Om Developers
Jun-14
19
Vinit Jain
Raghuveer Construction
Jun-14
20
Anurag Singh
U P State Bridge Corporation Ltd.
Jun-14
21
Pratik Bhadane
M/s. S B Deshmukh
Dec-15
22
Abhishek Kedari
M/s. S B Deshmukh
Dec-15
23
Rishabh Bais
M/s. S B Deshmukh
Dec-15
24
Sandip Mane
M/s. S B Deshmukh
Dec-15
List of Publications and Conferences attended
S.No.
Name of Faculty
Journal paper
Workshop / Conference
National
International
National
International
1
Mr. U.S Patil
7
2
Mr. D.M. Mokashi
1
4
3
Mr. S.C.Mane
1
4
Ms. Metha Himali H
15
2
20
3
5
Mr. S.T. Rathod
3
3
6
Mr. V. D. Sabale
4
3
7
Mr. S. S. More
1
3
8
Mr. S. C. Patil
2
4