Activities - Mechanical Engineering Dept.
Highlights of Gokarting Activities
SAE India Collegiate Club:
SAE India western section recognizes Department of Mechanical Engineering of B.V.C.O.E. Lavale with SAE India Collegiate Club in year 2015-16. In continuation for 3 year Department of Mechanical Engineering aimed to form SAE India Chapter in next year with senior faculty advisor as Prof.Nilesh Raut and additional faculty advisor as Prof.Shridhar Tambde. Under the guidance of Prof.Nilesh Raut students have participate in various event details of which is given below:
Have participated in the Year 2017, 2018:
Zeal drag National level Go-karting event with 15 student members bag 13th spot in virtual round in feb 2015 costing 1,25,000 Rs for fabrication of first Go-Kart of BVCOE,Lavale with 50% sponsorship by Mechanical Department and rest from students sponsorship.
Baja 2018 which is is an intercollegiate design competition run by the Society of Automotive Engineers (SAE) where Teams of students from universities all over the country do design and build small off-road cars. We have participated for the first time with 15 members and obtained 124 marks out of 200 in first attempt which was held in Chandigarh, Punjab.
With this hardwork and dedication; our students participated in three different Go-karting event of International Karting Championship within a month which held at Vishakhapatnam ,Moshi and Pune .Our design and fabrication praised by all the judges and elite personalities which lead to secure a good rank in these activities.
In addition to this, our 30 students has participated Rally car design challenge(RCDC) at Rajasthan which is an engineering design challenge for the budding new engineers of the country. This is India's first challenge in which engineering students will be coming in contact and participating with professional motorsports people. It is great to mention here that only two team were succeeded in design and building ATV of this kind in Pune region and our college is one of them. Total cost for the fabrication of this ATV was 3,40,000 Rs which is sponsored by students with the help of different companies and association like FSAI etc
With this experience our students passionately and enthusiastically enjoy working for design and fabrication of Go-Kart and Baja in the year 2018-19 With this , our students are now aimed to contribute for the automobile domain in next future.
Have participated in the Year 2019:
A team of 20 Students have successfully participated in FKDC(Formula car design challenge ) which was held in Feb 2019 at Moshi, Pune.
A team of 25 Students have successfully participated in Zeal Drag which was held at Narhe Pune in March 2019 and have completed all the task given by Rule book.
Glimpse of 2018-19 Activity: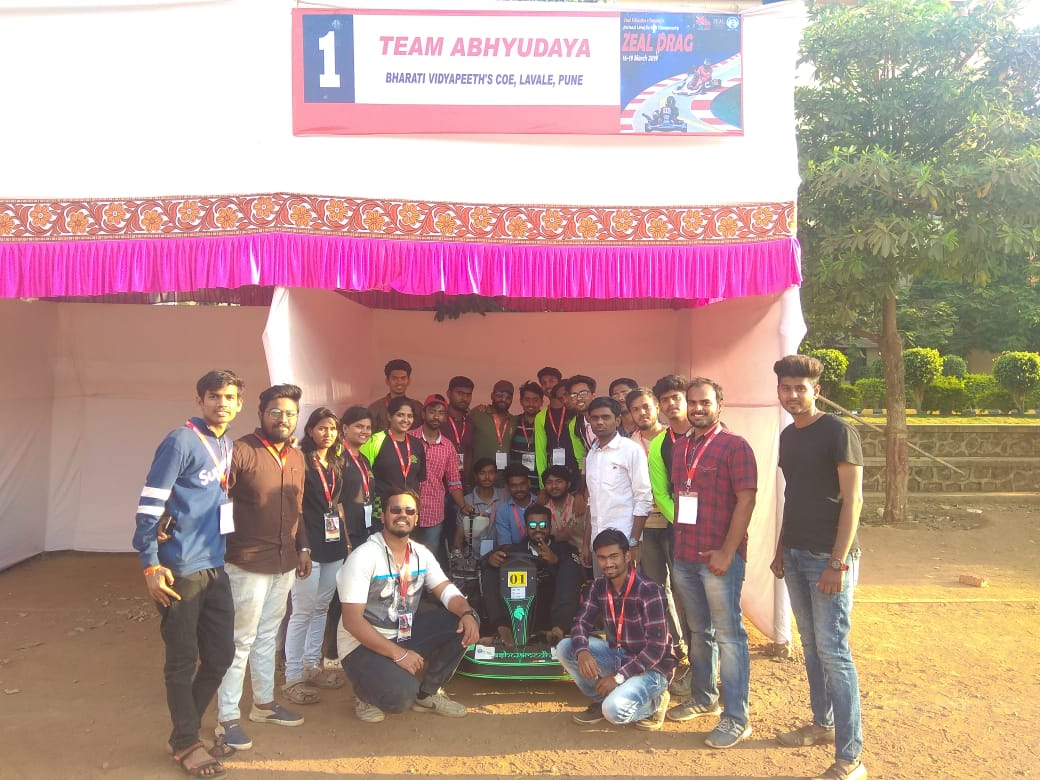 Team Abhyudaya Participated in GO-Karting Event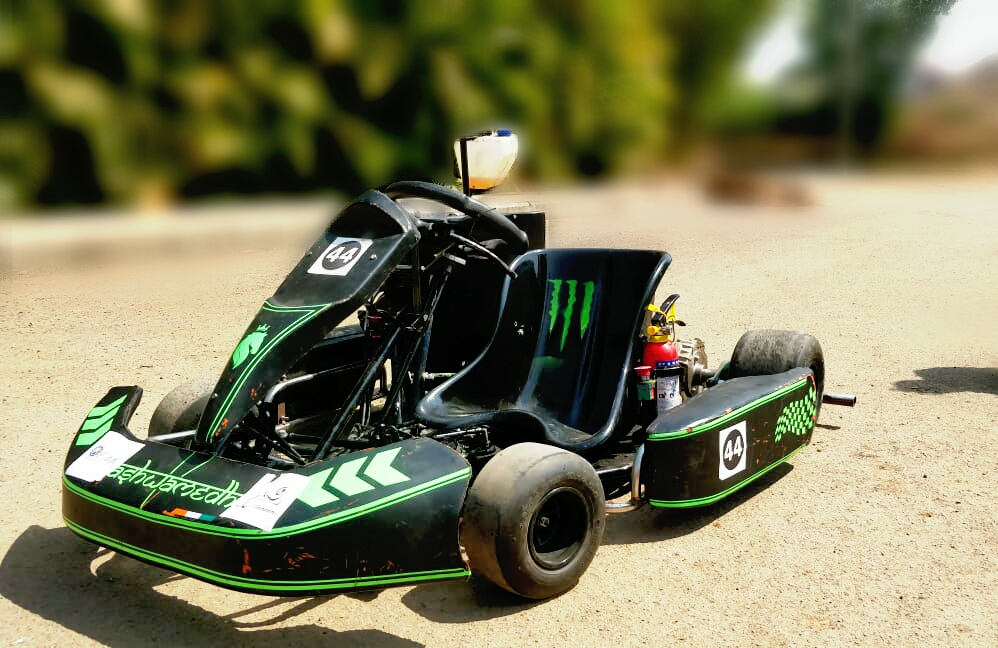 GO-Kart Design and Fabricated by Students
Students working tirelessly and enthusiastically in Lab for GoKart Fabrication