Computer Engineering
Introduction
The Department of Computer Engineering has started functioning since the establishment of the college. The department endeavors to impart quality education to students in the areas of computer science and engineering and information technology. It offers four year B.E. degree with intake of 60 per year. The department has well qualified and motivated faculty members and support staff. The laboratories are adequately equipped with state-of-the-art facilities. The department is actively involved in Research and Development (R & D) as well as consultancy projects and has collaborations with several industries, academic institutes and R&D organizations in the country. Department has departmental library in addition to the central library and the server is maintained by the department for E-learning. Under the NPTEL Local Chapter, students enroll for the various skilful online courses apart from the academics. Students of the department involves actively in various other activity such as workshops, seminar, sports, cultural, social. Many students have got scholarship award for their works from various Companies and Govt. Organization.
Future Scope of Placement and Jobs in Computer Engineering.
Govt. and Private business and organizations are going digital, the IT sector today is a booming field as compared to other sectors and there is a huge demand of Computer Science Engineers, programmers, Security Analyst, Database Developer, UX Designer, Data Analyst, Data Architect, Information Security Analyst, Application Developer and so on. The demand is so high that IT companies recruit engineers not only from the Computer Science and IT branch but also from other branches like Electrical, Electronics, and Mechanical. However, engineers who have pursued Computer Science and Engineering will have an edge over engineers from other streams because of the knowledge and skills they gather in college. There is a huge scope of placements in Computer Science and IT. In fact, it has taken the top position in placements as compared to the other fields.
Research Areas and Facilities
The department has good laboratory facilities with adequate number of desktops. Different types of servers like IBM, Dell, etc. are installed in the laboratories. The laboratories are open round the clock and are operated and managed by the students themselves under the guidance of faculty and staff. The students also get access to laser and ink-jet printers. For research work, the department regularly procures specialized hardware and software packages as required for the specific research project. The high Speed Wi-Fi is made available to the students in the department. Department focuses on the various demanding areas of the computer science and information technology as per the industry need apart from regular academics. The major focused areas are:
Artificial Intelligence
Machine Learning
Data Science
Internet of things
Cyber Security
Big data analytics
Python Programming
R-Programming
Social Media Marketing
Cloud Computing and Security
High Performance Computing
Students Association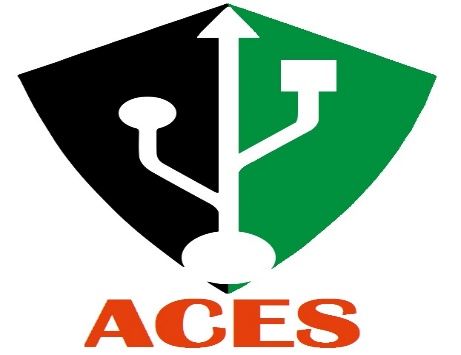 ACES (Association of Computer Engineering Students) were established on 15th September 2014 on Occasion of Engineers Day at Bharati Vidyapeeth's College of Engineering Lavale. Inauguration ceremony was done by Honorable Principal. This Association comprise of more than 200 students and 12 faculty members. The objective the association is to organize the activities and programs for the betterment of students.
The association is led by the students' representative namely President, Vice President, Secretary, Treasurer elected by the students. All the activities and monitoring is done by the faculty members. Prof. U. C. Patkar (HOD) is The Chairman and Prof. A. M. Ingole is Vice-Chairman of the association.
Various activities are done under the association are:
Workshops
Training programs
Seminars
Webinars
Project Competitions
Departmental Cultural Activities
Departmental Sports Activities
Social Activities (like Blood Donation, Tree Plantation etc.)
Professional Membership
CSI (Computer Society of India) Department of Computer Engineering, Bharati Vidyapeeth's College of Engineering Lavale Pune has subscribed the CSI Institutional membership for five years. CSI is a non-profit professional meet to exchange view and information, learn and share ideas. It is the largest body of computer professionals in India. We started this chapter on 30th November 2017 in the Department and many programs have been organized under this chapter. CSI chapter is successfully executed in many cities across India like – Mumbai, Nashik, Nagpur, Hyderabad, Delhi, Patna, etc... Pune is one of amongst them.
IEEE (Institute of Electrical and Electronics Engineers) Many Faculty Members and Students from the Department of Computer Engineering have subscribed to IEEE membership which offers access to technical innovation, cutting-edge information, networking opportunities. Subscription to IEEE membership has also helped to stay technically updated, connect with experts and network with colleagues locally and abroad. Also one student is working as member of Local Graphic Design and Animation subcommittee for IEEE Bombay Section.